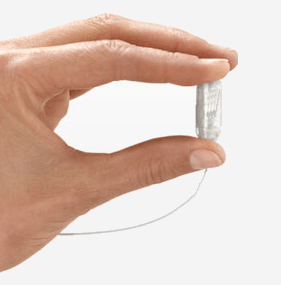 Balloons can make you smile. They can be used to present your thoughts and they can carry you up, up and away.
Now they can also help you lose weight.
Thanks to recent approval from the Food and Drug Administration, doctors have the option of a bariatric balloon, a non-surgical, non-chemical way to help people drop pounds. The balloon, shaped like a dumbbell, is inserted through a tube in the mouth into the stomach, where it takes up space.
Only adults with a body mass index of 30 to 40 are eligible for the balloon. But there are between 45 million to 50 million in the U.S. with a BMI in that range, which works out to about 40 pounds to 100 pounds overweight, according to the American Society for Metabolic and Bariatric Surgery.
The stomach-balloon procedure has been available in Europe for several years. The FDA reviewed the procedure last year via testing done through eight centers around the country. Chattanooga Bariatrics was one of those centers and they are the only facilities approved to do the procedure.
Dr. Jaime Ponce, bariatric surgeon at Chattanooga Bariatrics, stresses that, while "this is not a magic bullet, what is exciting about this method is that we now have a non-surgical way to help people lose weight."